Career
We take care of our team
An Inspiring work culture
5 days Working
Friendly Environment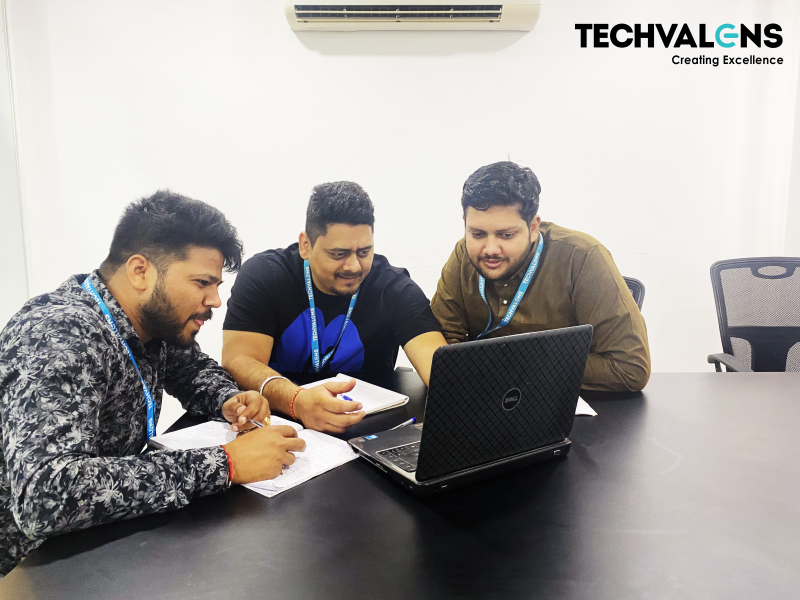 Good Team Work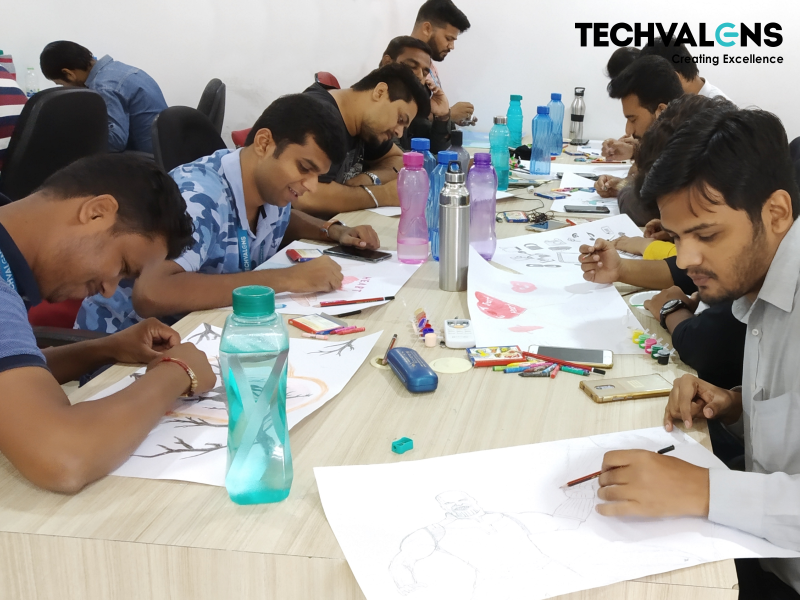 Fun activities
We look for those who love to be challenged, who are versatile, honest and welcomes opportunities. We offer diverse work culture, encouragement, and motivation in the work efforts put by our team. We understand the large-scale span of the market, and hence we offer rewards leading to sustainable business growth. We believe in the environment where work is done in unity and we aid our employees to prosper their work value.
If you are full of new ideas and want exposure in the corporate world, TechValens is the right place to rely your exponential growth in your personality and innovative skills.
Send your updated CV at career@techvalens.com. Please be patient while waiting for our response.

react native
1.5 - 3 Year Exp (03 Vacancies)
Develop User interfaces for Modern Rich Internet Applications.
Experience on front end development in a startup or similar work environment.
Mobile-first/mobile-web approach and design patterns.
Writing tested and documented JavaScript, HTML, and CSS.
Make design and technical decisions for react js
Develop application code and unit test for react.js interfaces.
Required Candidate profile
Solid knowledge in JavaScript, ES6+.
Hands on experience with React Native based application development.
Hands on experience in creating Hybrid mobile applications.
Basic knowledge in native iOS and Android development (native build tools).
TypeChecker (Flow or TypeScript).
Knowledge of functional programming.
Excellent written and oral communication skills (Mandatory).
Self-starter and highly motivated.
Ability to work in a dynamic environment and to adapt quickly to changes.
Excellent Analytical and program solving skills.
Nice to have Test-Driven development.
Angular
1 - 4 Year Exp (02 Vacancies)
Develop User Interfaces for Modern Rich Internet Applications with the Latest Front End Technologies
Perform Product Analysis and Development Tasks of Increasingly Complex Nature Which May Require Extensive Research and Analysis.
Writing Tested and Documented Javascript, Html and Css
Make Design and Technical Decisions for Angular Projects.
Develop Application Code and Unit Test in the Angular, Rest Web Services and Java Technologies for the Application Development Center.
Strong Expertise with Html, Css, and Writing Cross-browser Compatible Code.
Good Understanding of Ajax and Javascript Dom Manipulation Techniques
Experience with Restful Services
Experience in Javascript Build Tools Grunt or Gulp
Expert in Any One of the Modern Javascript Mv-vm/mvc Frameworks (angular, Jquery, Nodejs, Gruntjs)
Hand On and Implements Complex Angular Applications, Directives, Controllers, Services
wordpress Developer
2 - 4 Year Exp (02 Vacancies)
SkillSet:
PHP, HTML5, CSS3, JavaScript, Ajax, jQuery, AWS
Experience:
Position of WordPress Developer will be Responsible for both back – end and front – end development , including creating WordPress themes and plugins. The candidate should have a strong understanding of industry trends and content management systems. Experience with the responsive and adaptive design is strongly preferred. An understanding of the entire web development process , including design , development , and deployment is preferred. Designing and implementing new features and functionality Establishing and guiding the website s architecture Ensuring high – performance and availability , and managing all technical aspects of the CMS Skills and Qualifications Strong understanding of PHP back – end development Good understanding of front – end technologies , including HTML5 , CSS3 , JavaScript , jQuery Knowledge of taking WordPress backup and restore Experience building user interfaces for websites and/or web applications Experience designing and developing responsive design websites Comfortable working with debugging tools like Firebug , Chrome inspector , etc. Ability to understand CSS changes and their ramifications to ensure consistent style across platforms and browsers Ability to convert comprehensive layout and wireframes into working HTML pages Knowledge of how to interact with REST APIs and formats (JSON , XML) A valid email address is required.
Android Developer
1 - 4 Years Exp (03 Vacancies)
Responsibilities
Design and build advanced applications for the Android platform
Collaborate with cross-functional teams to define, design, and ship new features
Work with outside data sources and APIs
Unit-test code for robustness, including edge cases, usability, and general reliability
Work on bug fixing and improving application performance
Continuously discover, evaluate, and implement new technologies to maximize development efficiency
Skills Required
1+ years of experience in Google Android development using Java, Andorid SDK, SQLite, Gradle, Android Studio and Android Debugger.
Experienced with Android testing frameworks and proficient in writing clean unit test cases.
Expert in object oriented programming principles, strong working knowledge of design patterns,version controls and proficient in clean code best practices.
Dedicated to Android application performance, security, and efficiency.
Strong analytical and troubleshooting skills. Should be resourceful, innovative and inventive.
Should be proficient in working with multi-threaded apps, XML & JSON and web services.
Should be always reading and learning about new technologies that are coming up.
Knowledge of design patterns and libraries would be required.
Rest we are always there in shaping your career ahead

ionic Developer
1 - 3 Years Exp (02 Vacancies)
Skills:
Hybrid/ Ionic/ Cordova/ Phone GapVery good hands on experience in Angular 2/ NodeJS/ TypescriptExpertise in HTML/HTML5, CSS3, JavaScript, Ajax, jQuery, jQuery MobileVery good hands on experience in JSONGood working exposure with REST API, SQLite Database, GPS, Maps,React Native will be an added advantage.Responsibilities: Ability to understand business requirements and translate them into technical requirements.Collaborate with cross-functional teams to define, design, and ship new features.Can work in a fast-pace environment.Design, build, and maintain efficient, reusable, and reliable codeAdditional Skills: Must be able to work in a team.Must have good communication skills.